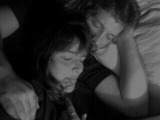 Bacon flavored mayonnaise, yummy! This is our copycat version of Baconnaise (which has no bacon in it). It uses bacon fat vs. soybean oil. Put it on sandwiches, burgers, BLT's and salad. Use it as a dipping sauce for chicken nuggets.
Directions
Mix all ingredients together in a mini food processor until smooth.
Refrigerate for 2 hrs before using to allow flavors to blend. Keeps up to a week.
Most Helpful
I like the idea but don't understand why 1 cup mayo is an ingredient. The lead-in says that the bacon fat replaces soybean oil in the mayo, so baconnaise should be an emulsion of egg yolks and bacon fat.
This is so yummy. I have never bought baconnaise so I can't compare. But I'm sure your recipe is even better ;) I made half the recipe cause I'm the only one to use mayonnaise. I used light mayonnaise. I used liquid seasoning. It adds so much flavor. And I used cayenne pepper and omitted the salt. I tried it in a grilled cheese with smoked ham, hot peppers from a jar, fresh basil and some old cheddar. It was delicious. Thanks 2Bleu :) Made for Photo tag game
This was really good. A nice break from just butter or mayo. Had it on a turkey and ham sandwich and it really made a difference. Made for All You Can Cook Tag.