MsSally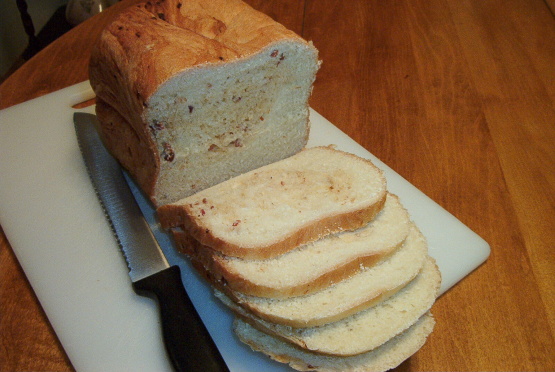 From the bread machine list on Yahoo. Makes a 1 1/2 pound loaf (2 pound loaf in parentheses).

This was very good, I used real bacon bits instead of bacon and added about 3 T. I used olive oil. The flavor was great and it rose up nice. I was concerned that the bacon bits and cheese would not get mixed it, but it did although there is more of this mixture at the bottom of the loaf, but it did get through out.
Place ingredients in bread pan in order listed or according to manufacturer' s directions.
The cheddar cheese and bacon are added at the fruit and nut signal. Depending on your machine this could be anywhere from 30 to 40 minutes into the cycle.
Remember, when adding the yeast last, make a small well with your finger to place the yeast. This will insure the proper timing of the yeast reaction. This bread is processed at the Basic (Standard) or Rapid cycle, or according to manufacturer' s directions.