Bacon, Banana & Cheese Toasted Fingers
Debbwl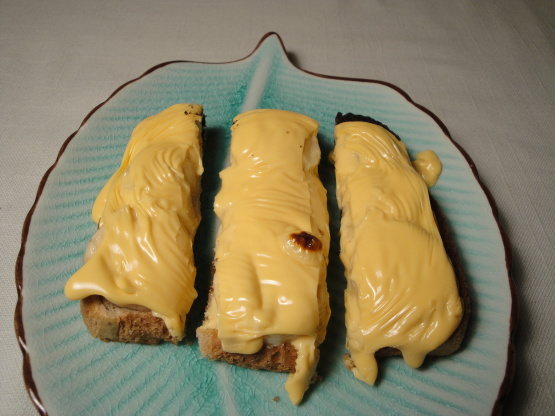 20 years ago I worked the graveyard shift in a hotel restaurant in town. This was one of the most popular items on the menu with the late night drinkers.

Top Review by Debbwl
Uncommon but nice combo! DH found the sweet banana to be a nice contrast to the salt of the bacon and sharpness of the cheese. This was made using American slices as that is what I had on hand and pre-cooked bacon. With DH hovering only got one pre-cut photo that was only so-so and thus did not post sorry. Thanks for the post.
Cook bacon under a grill (medium-high) until crispy.
Toast bread and then butter it while hot.
Place bacon on top of toast.
Slice banana and place on top of the bacon.
Then top with cheese.
Place under the grill (medium-high) until golden and bubbly.
Slice into 3 fingers and serve.