Zurie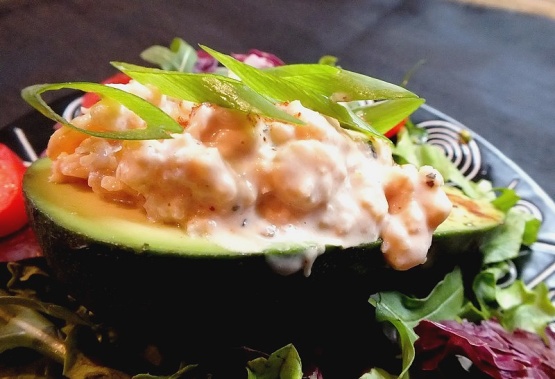 Avocado's are a favorite South African fruit and are often used in starters and salads. This dish is quick to prepare and is always well received when the weather is hot.
Cut the avocado's in half and remove the stones.
Dip the edges in lemon juice. Season with salt and Cayenne pepper.
Place avocado's on a bed of lettuce leaves.
Fill with shrimps and spoon seafood sauce on the top of each one.
Garnish with parsley and serve immediately.