Nimz1466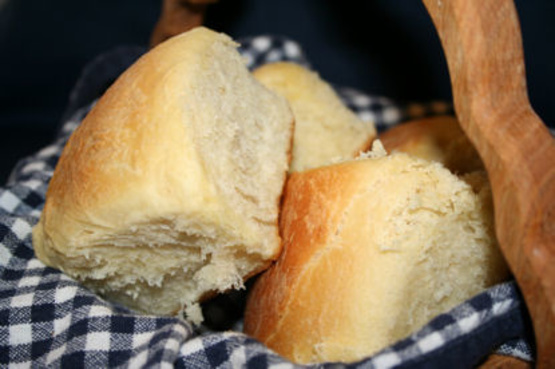 Similar to RandyK's recipe--my grandmother adapted this from Avanti's restaurant in Peoria, IL. Rolls can be made round or long for more of a sub sandwich. This is worth every minute of the "rise" time.
Dissolve yeast in warm water.
Add all other ingredients and knead. You may need to add a little more flour.
Place in a greased bowl, turning once to bring greased side up. Cover with a cloth and let rise 1 1/2 to 2 hours.
Punch dough down. Let rise until double.
Form dough into rolls and place on greased baking sheet, cover and let rise about 50-60 minutes.
Bake at 350°F for 13-15 minutes.