Aunt Pittypat's Coconut Pudding
Sara 76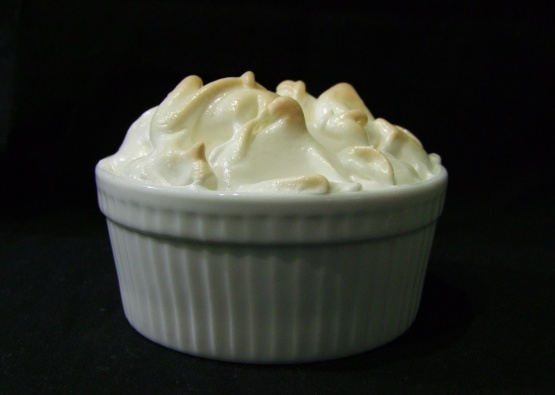 This recipe comes from the "Gone With The Wind Cook Book - Famous Southern Cooking Recipes". There is a note in the foreward which I love: "Gone With The Wind told of a style of living. as well as a romantic drama, A way of living, playing, and eating that thrilled us all."
Combine cornstarch, 4 TB sugar, and salt; stir in milk gradually.
Cook over hot water until slightly thickened, stirring constantly.
Beat egg yolks; stir in hot milk mixture slowly.
Cook over hot water until mixture coats spoon, stirring constantly.
Cool.
Add vanilla and almond extracts. Pour into shallow baking dish; sprinkle with coconut.
Beat egg whites until stiff but not dry; add remaining sugar gradually, beating constantly.
Drop by spoonfuls on custard.
Bake at 160C for 15 minutes, until browned.
Cool.