Aunt Dot's Shortbread Cookies
This is my Aunt Dorothy's recipe. She would always serve these melt-in-your-mouth,unbelieveable tasting cookies. Aunt Dot, also my Godmother, always made hers with peach preserves, as do I. They are easy to do and prep time includes chilling. My original copy is in pretty bad shape, so I wanted to post here for safe keeping, and even though she is gone now, I know she would be thrilled I posted her recipe for all to enjoy.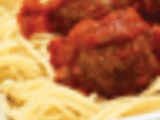 Fantastic cookies!!! My son and I love these for the holidays, but you could do them at any time! We've made them with blueberry preserves and plum. This year we're going to try them with peach, cherry and blackberry preserves!!
Mix together, and chill several hours, or overnight.
Roll into balls, and place on cookie sheet.
Press thumb in center of each cookie and,.
Fill with peach preserves.
Bake 350 degrees.
For 10 to 12 minutes.
When cool can sprinkle powered sugar over tops if you like.