Arroz De Coco E Papaia (Angola)
Satyne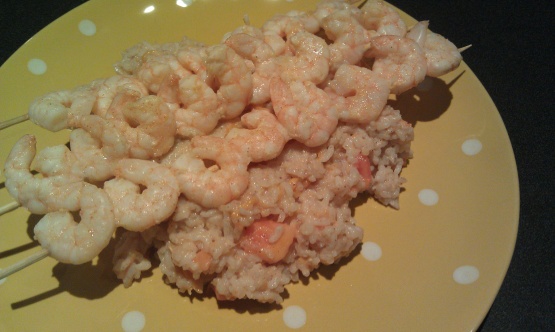 This recipe is from week nine of my food blog, "Travel by Stove." I am attempting to cook one meal from every country on Earth, and Angola is my ninth stop. This is an Angolan side dish made from rice, coconut milk and papayas.
Thin the coconut milk with the water.
Add the rice, salt and cinnamon.
Bring to a boil, then cover and reduce heat. Simmer for 20 minutes or until the rice is done.
Fluff the rice with a fork and let stand covered for 10 minutes.
Meanwhile, cut and seed the papaya, then finely dice it. Mash half of the dice and keep the other half as-is.
Put both the mashed papaya and the diced papaya into the rice and mix, warming over the stove.