gailanng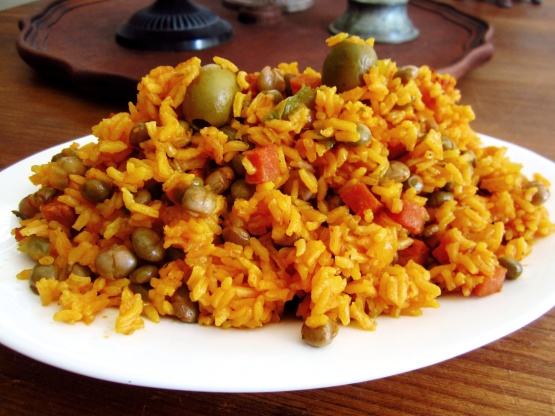 After so much trial and error I gave up trying to make this recipe just like Gma's. This is the one I use. I try to keep it as "low-fat" possible by not adding bacon or sausage like other recipes call for.
In a large pot, saute oil, paste and sofrito.
Add water, oregano,cilantro, sazon and salt.
After washing rice (if desired), add rice.
After bringing to a boil (on medium-high heat). Cover and cook on low heat until ready.
Garnish with roasted red bell peppers if desired.