Arizona Green Tea w Gingseng & Honey
Ms B.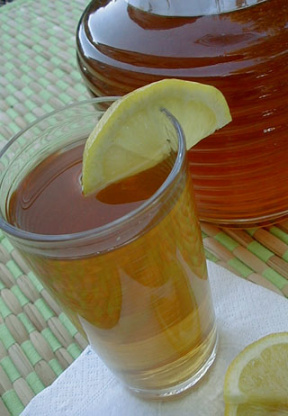 Tastes like the real thing. Yummy and refreshing. Created by Todd Wilbur http://www.topsecretrecipes.com/

Really good... Used cranberry pom green tea bags and Splenda instead of sugar. Even the husband liked this combo, and he's not an iced tea drinker.
Heat water to boiling in a saucepan.
Remove saucepan from heat, put the tea bag into the water, then let the tea steep, covered, for one hour.
Place the sugar and honey in a large pitcher.
Pour the steeped tea into the pitcher, stirring until all the sugar is dissolved.
Add remaining ingredients and stir well.
Chill before serving.