Aquavit's Quick Pickled Cucumbers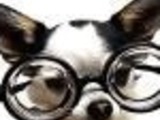 According to Marcus Samuelsson, this is the most popular Swedish condiment, after Lingonberry preserves, of course. They are an accompaniment to Swedish meatballs, other dishes, even served with hot dogs by street vendors. Cooking time is marinating time.
Directions
Slice the cucumbers as thin as possible, using a mandoline if you have one.
If you only have regular cucumbers, slice them in half lengthwise and scoop out the seeds before slicing.
Put the slices in a colander and toss them with the salt.
Let the cucumber sit while you prepare the marinade (or for up to about 30 minutes.
Combine water, vinegar, sugar, bay leaf and allspice in a medium saucepan and bring to a boil.
Remove from heat and let cool.
Rinse the salt off the cucumber slices and squeeze out as much moisture as possible, using paper towels to blot them dry.
Put the cucumbers in a medium bowl and add the marinade (the cucumber should be completely covered).
Cover the bowl and refrigerate 3 to 6 hours before serving.
Reviews
Most Helpful
Absolutely delicious! Make sure to double nad triple the recipe since they'll be eatten up in minutes! I actually used two cucumbers and had liquid to spare. Will try it using three cucs next time per batch. I served them at our Sunday BBQ. They're great alone, on burgers, dogs, sausages, chicken, etc. Thanks for a great recipe.
I had a large amount of cute little pickling cucumbers to use up (7!), and they worked marvelously in this recipe. I didn't increase the marinade amount at all, and let them chill for between 3 and 4 hours. So yummmy! Like thin bread and butter pickles, sweet with a little bite! Thank you!

Loved these cukes! A very refreshing salad and so easy to make! The sweet and sour was right on the money for my family (we all gobbled them up), and the bay leaf and allspice berries provided just a nuance of spice - barely there - but definitely there. Lovely!