Mami J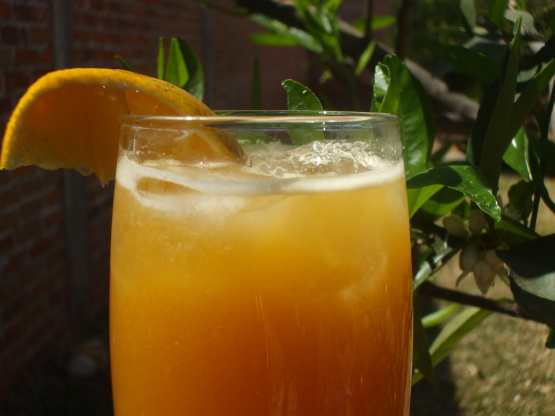 Here's a very good tasting, non-alcoholic drink.

Very refreshing on a hot day! Made for Went to the Market tag.
2

(12 ounce) cans apricot nectar, chilled

1

tablespoon lemon juice

3

tablespoons lime juice
1⁄2 cup orange juice
1⁄8-1⁄4 cup sugar (optional)
mint sprig, if you want to get fancy (optional)
In a 2 quart pitcher mix the nectar & the juices, blending well. If sugar is to be added, add it now, then stir, mixing well.
Chill well before pouring into 4 glasses.