BarbryT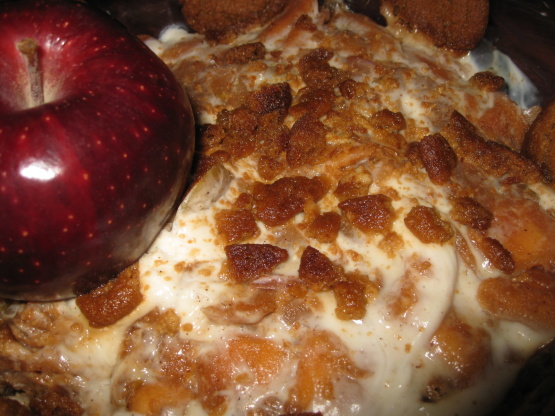 From Vegetarian Times. "This warm apple dessert is so good--and comes together so fast--you'll want to make it all fall."
Heat butter in a skillet over medium-high heat. Saute fresh apple slices 5 minutes, or until tender.
Stir in juice, sugar, fresh ginger and cinnamon. Cook 5 minutes, or until liquid is syrupy.
Add dried apple slices and candied ginger. Reduce heat to medium, and cook 3 minutes more, or until heated through.
Sprinkle bottom of a 2-qt. bowl with 1/2 cup crushed gingersnaps.
Stir remaining gingersnap crumbs into the apple mixture.
Layer apple mixture and yogurt in bowl.
Garnish with whole gingersnaps, if desired.