Apple, Cranberry and Walnut Bread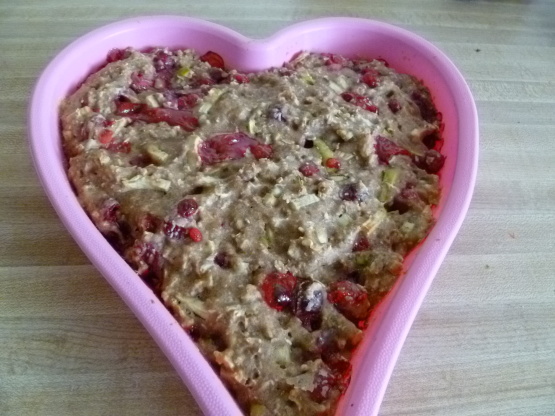 Lovely 'bread' can be eaten by itself or toasted and served with ricotta drizzled with honey! Yum!
Directions
Place oats into a bowl, pour over milk and soak for 30 minutes. Preheat oven to 180 degrees. Sift flour and baking powder into a large bowl. Add the oat mix, cranberries, apple, sugar, spices, honey and mix well. Spoon into a 900gm non-stick or greased loaf tin and sprinkle with the walnuts. Bake for 45 minutes or until golden brown and skewer comes out clean. Remove form oven and place on cooling rack.