Ann's Version of Posole by the Shed
msmugler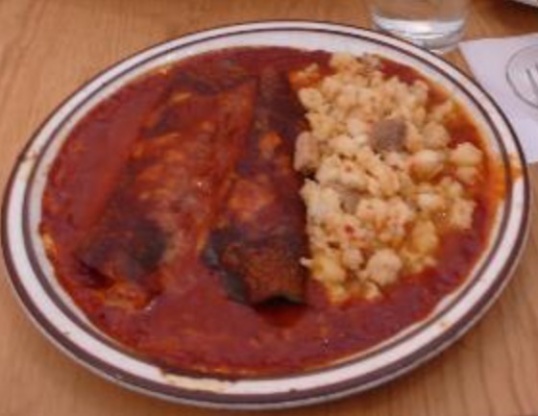 This is my version of The Shed's famous posole. If you can't make it to Santa Fe, try this on a cold night. If you can get New Mexico's red chile flakes...that's the way you want to go! If not, I believe McCormick makes the red chile flakes. Don't forget the warm corn tortillas!

Oh Miss Ann, I thought I would never get to the end of all your recipes and then was sad when I did. As I told you before I am a native New Mexican and Hispanic to boot. I can spot an authentic Mexican recipe vs a wannabe a mile off, and you my dear are spot on with most of them. Please continue to post as many as you can for the younger generation, they are to busy to pay attention in the kitchen but the day is coming when they will wish they had and then hopefully they will find your recipes. Thank you so much for your labor of love.
1 1⁄2 lbs pork, cubed into bite size chunks

2

(15 1/2 ounce) chicken stock

2

(15 1/2 ounce) cans hominy, undrained (I use one white, one yellow)

1

large onion, chopped

2

tablespoons red chili pepper flakes (Chimayo is nice)

4

garlic cloves, minced
1⁄2 teaspoon oregano leaves, crushed
Simmer the pork in chicken stock, until tender (about 35-40 minutes).
Add onions, chile flakes, garlic, oregano, and lime juice.
Cover and simmer on low for 30-35 minutes.
Serve with lime wedges.
Don't forget the warm corn tortillas.