KateL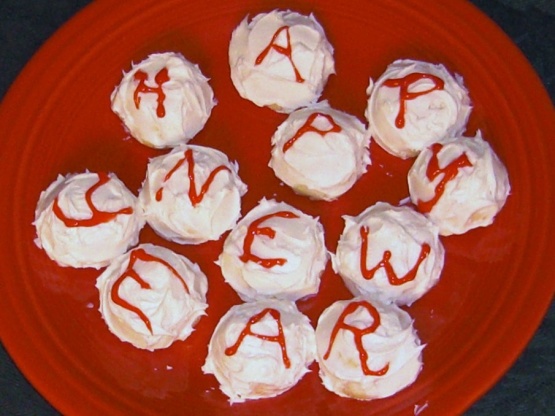 I got this cookie recipe from a good friend. It's important to use anise oil, not anise extract.

A friend of mine was able to find anise oil for me so I was able to make this recipe exactly as written, & I'll tell you, these little buggers are ABSOLUTELY WONDERFUL! I served them with a bowl of frosting on the side, so that guests who wanted could frost them as much or as little as they liked! Some of us preferred them without, but another time I might take a hint from RecipeNut & use an anise flavored icing! Definitely a keeper of a recipe no matter what I use on top! [Tagged, made & reviewed in Gimme 5 tag]
Cream together Crisco, sugar, eggs and anise oil.
Add flour and baking powder. Mix well.
Refrigerate 1 hour. (Dough will be very soft).
Drop by small spoonfuls onto greased cookie sheet.
Bake at 350 degrees for 15 minutes.
I like to frost them with a French vanilla or buttercream frosting. If I am using frosting from a can, I frost them when ready to eat. At Christmas, I use red or green frosting.