Andersen's Split Pea Soup (Copycat)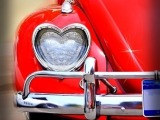 This recipe is soooo tasty. I remember as a kid, my parents would take us to Andersons Restaurant. We lived in So. Cal. and I remember it being a road trip to get there. It had a big Windmill and if I remember right, something about a Dutch Girl. That's about it for the memory of the restaurant...but this recipe I remember oh so well. I hope you enjoy :)
2 -3 meaty ham hocks
2 quarts water
2 cups split peas, rinsed and sorted
1 stalk celery, chopped
1 large carrot, chopped
1 small onion, chopped
1⁄4 teaspoon ground thyme
1 pinch cayenne (I use a little more..personal taste)
salt and pepper, to taste
Directions
Add above ingredients in large pot.
Boil hard for 20 minutes then simmer until peas are tender, about another 25-20 minute.
Take ham hocks out and set aside to cool.
Strain soup through fine sieve.
Take meat off ham hocks and add back to soup. Reheat and enjoy.
Makes 8 bowls of yummy soup.
Most Helpful
this is unfortunately not even close to the recipe pea soup andersen's uses. their soup is vegan and vegetarian friendly. they do not use ham or any sort of meat or meat based broths in their soups. this is just your run of the mill generic split pea soup recipe. look elsewhere online if you want to find the REAL recipe they use, which is no secret and is mainly water, a few spices, some carrot, celery, and onion...well and ofcourse the peas!
Really good, really simple and straightforwward pea soup. A very simple and rather quick method which results in a good, warming, thick soup. I used my immersion blender after removing the hocks and bay leaves. Thanks!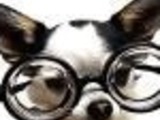 Hey thanks for posting this recipe! Anderson's was the place we always stopped at on the trip to Disneyland. It IS quite a roadtrip! We are an 8 hr drive to L.A. and Andersons is the 1/2 way point, approximately. Now we have direct flights to L.A. so I haven't been to Andersons in years. Thanks for the memories and I will definately make soon!