Mercy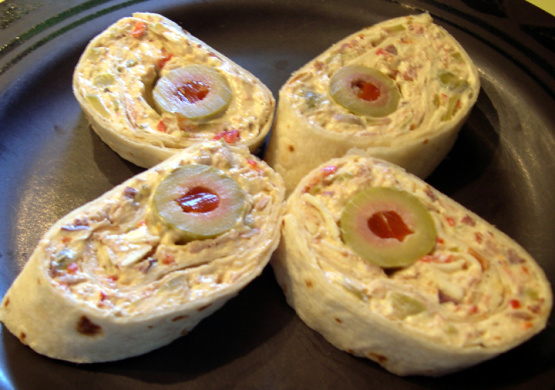 This recipe comes from Marsha Adams, who hosted a program on American Public Broadcasting stations called Quilt Country. The first time I tried it, I knew it was something that I had to share with you. I use those Spanish green olives that are stuffed with pimentos, because it adds some nice color.Since the recipe calls for diced, I save a little money by using the ones that come sliced in the jar because they are made from olives that are not perfect enough to be sold whole

I had this spread on toast and it was fantastic! My husband wasn't crazy about it (doesn't like olives) but that just meant more for me! Thanks, I will be making this again.
Mix all the ingredients, adding more or less Mayonnaise depending on your desire to make a Chip Dip, or a Sandwich Spread --.
It was often served on dark heavy bread as a sandwich at quilting bees.