Nice alternative to the peanut variety.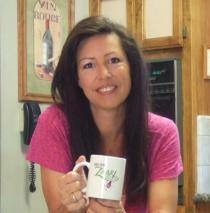 I have a couple Almond Brittle recipes but wanted to try something new. Made this as a trial and error and found it delicious. Not confusing at all. Just got to have that candy thermometer handy and all is well. Thank you for sharing this recipe. It's a keeper... I plan to make it again for Christmas. ~V
Bring the water to a boil in a large, heavy saucepan over moderate heat.
Stir in the sugar and corn syrup until dissolved.
Cook to the hard-ball stage (250F, 121C) and add the almonds and salt.
Cook, stirring occasionally, to the hard-crack stage (300F, 150C).
Remove from the heat and stir in the butter, vanilla, and baking soda.
Pour the mixture onto a well buttered slab or baking sheet and spread it out with a spatula, making it as thin as possible while it is still hot.
Cool to room temperature and break into pieces.
Store in an airtight container.