Alfredo Sauce - to Die for !!
Juju Bee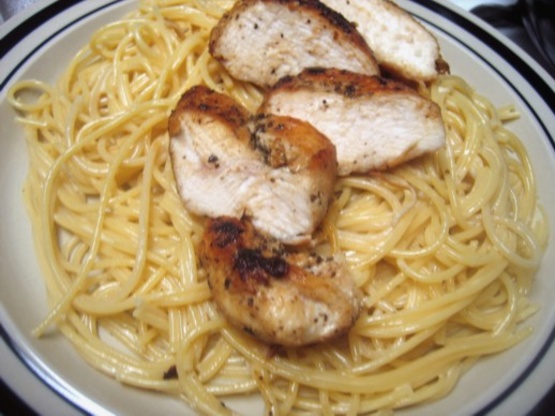 Worth every calorie !! This has got to be the best Alfredo Sauce I have tasted! Easy to make and the add ins are endless. Try crab alfredo or shrimp & broccoli, chicken and broccoli, asparagus ... Yum Yum!!
Since I have been using this recipe for many years, and love it, I won't rate it. I think there are over 1500 recipes for Alfredo Sauce here at Food.com, each very similar with ingredients varying a half teaspoon or so here or there.I just wanted to add that the way I serve mine is to have a bowl in the oven, empty, waiting so that when you are ready to serve, just empty the contents of your pan or skillet into the waiting, hot bowl. It keeps the contents nice and hot, so that the cream and butter don't separate too quickly. I hope this helps someone.
In a saucepan, melt butter.
Add cream and heat until warm and slightly thickened, do not boil.
Add Parmesan and pepper.
You can now add any additional crab, etc and serve immediately over your favorite pasta or simmer up to 30 minutes to melt the parmesan for a creamier version.