Ainsley's Barbecue Spice Rub
gailanng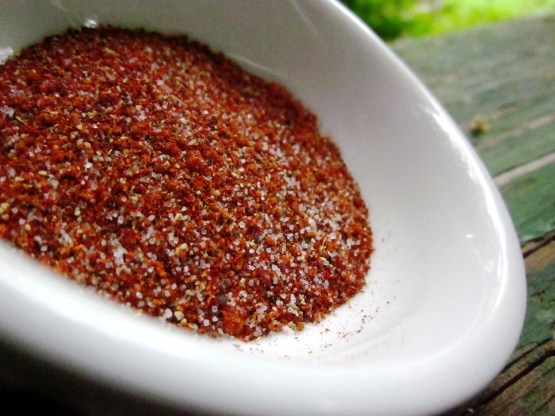 Recipe by Noo
A wonderfully simple and aromatic spice rub, that tastes just fantastic. Can be used on all meats, but especially good rubbed into chicken ( a quick dinner favourite of our cooked on the old George Foreman grill!) Even my dad raves about this, and he is more than mean with his compliments when it comes to food!!

Top Review by Nif
Super easy and uses spices that I always have on hand. But this stuff is H-O-T!!! It would be great as a seasoning but it's too much as a rub. My son couldn't eat his pork chops and my hubby and I went through a couple glasses of milk while we were eating. And we like hot food! We had this with fresh corn and potatoes. I would absolutely make this again but use it sparingly. Made for Zaar Stars. Thanks Noo!
Simply mix it all together!