Rita1652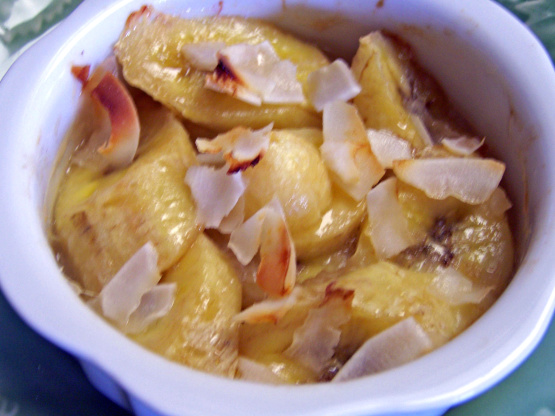 Posted for the Zaar World Tour 06.

Great dessert! So easy, my 4 year old helped me prepare it! Not too sweet. The orange juice gives just the right amount of tang and balances the sweetness of the bananas nicely! The family loved it! I recommend using bananas that are a little on the green side.
Cut each bananas into fourths.
Arrange bananas in greased 9 inch pie plate.
Dot with butter.
Drizzle with orange and lemon juice.
Sprinkle with brown sugar and coconut.
Bake at 370°F until coconut is golden brown about 8-10 minutes.