Acapulco Sunrise- Adult Drink
Rita~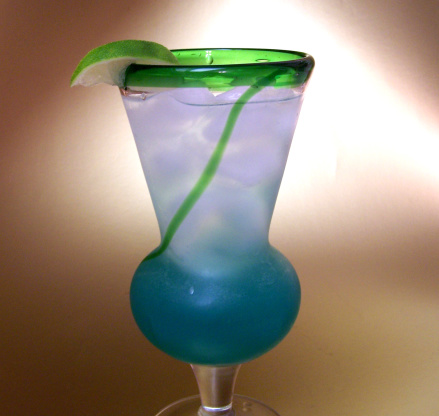 A light, somewhat tart cocktail, that blends the flavors of lime, orange and black currant with tequilla. If you like tequilla, I think you'll enjoy this. Mix up a shaker or 2, sit back, and imagine yourself in a beach chair watching the Acapulco sun rise.
Two thumbs up according to my bartender wanna-be DH, thanks for shaing Nick's Mom!
Into a cocktail shaker, pour tequila, lime juice, curacao, creme de cassis, and plenty of crushed ice.
Shake until well combined.
Fill a tall glass half way with ice.
Strain drink into the glass.
Pour some club soda on top.
Stir and garnish with the slice of lime.