Boomette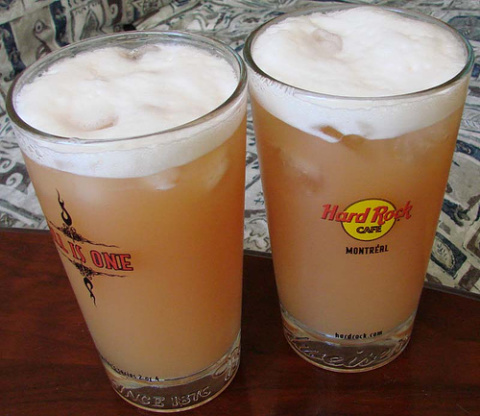 http://www.drinksmixer.com/drink710.html

It took me while to figure out what this tasted like to me....and then I had it: Children's Aspirin! My mom used to grind up those orange and white tablets and add water to make it go down easier and this tastes just like it. ROFL. I naturally find this adult "medicine" more attractive. This was my first time drinking mandarin vodka...judgement pending on whether I like it. Thanks for the trip down memory lane, Boomie! HA!
Add ingredients and shake over ice.
*The taste is very tropical tasting. Be careful you do not taste the alcohol but it's definately there!
When it says filled with, I always put juice until 3/4 of the shaker. Or until half the shaker if the glace is not there yet.
GourmetMomma did it in a Highball glass. She used 1/2 cup pineapple juice and 1 ounce of cranberry juice.