Ambervim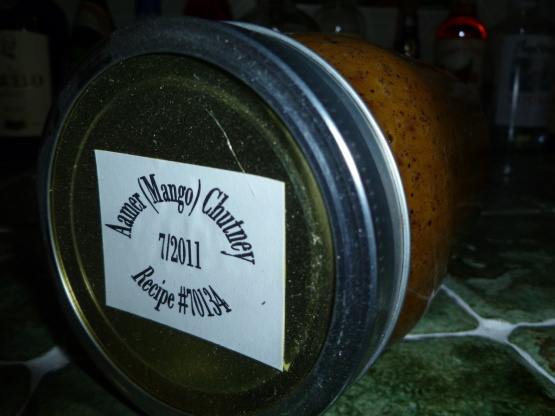 Recipe posted by request. The yield is a guess.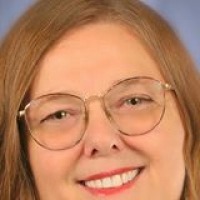 I added the cumin and mustard seed to during simmer and used a stick to mash it all up as I was canning it. It gave me a full quart....My mangos must be bigger than the author's mangos. This recipe has a smokey, smooth flavor and is not extremely spicy.
4

large green mangoes

1

tablespoon mustard oil

2

dried red chilies
1⁄4 teaspoon bengali five-spice mix (known as "panch phoron" and consisting of Cumin,Fennel,Nigella,Fenugreek,and Mustard seeds)

2

cups water
1⁄2 cup sugar

1

tablespoon dry fried and powdered cumin

1

tablespoon dry fried and powdered mustard seeds
Cut the mango into 6 pieces.
Heat oil in the pan.
Fry the mango slices in the hot oil until slightly brown.
Remove mango pieces and keep aside.
To the same pan add the dry red chilli and panch phoron.
Pour in two cups of water, the sugar and the salt.
Let this boil then add the mango slices.
Simmer over medium heat until the sugar syrup thickens to your desired.
consistency.
Pour in a serving bowl and sprinkle the dry grounded spices.
This can be kept under refrigeration for a week.