Juenessa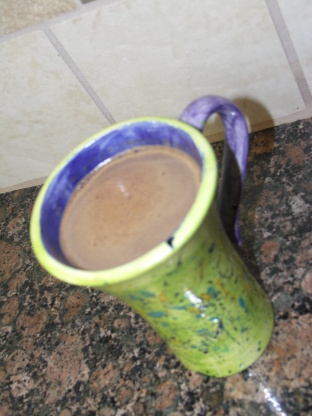 This makes a great gift! Adapted from All Star Holiday Gifts on the Food Network by Tyler Florence, you'll love this! This is really rich, so you may want to cut back a little on the cocoa mix or just add 1/2 cup more water to the cup.

In trying to use up some powd. milk I came across this recipe. We all loved it, although I made mine with milk to make it thicker. It is also good without the bittersweet bits, and less of the cinnamon.
Combine all the dry ingredients in a large bowl and mix well.
Take the bittersweet chocolate and roughly chop it up to give a chunky but consistent size.
Mix well with a wooden spoon and then store in a dry airtight container.
To make the hot chocolate, simply add 1 cup of water per 1/2 cup of hot cocoa mix.
Heat in a small saucepan over low heat, stirring with a whisk.
Heat until hot, but do not boil, about 6 to 7 minutes.
Serve with marshmallows.