Jubes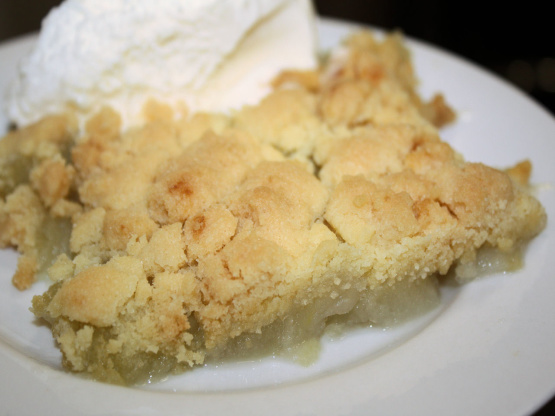 Whenever you need a last-minute dessert, this is perfect! It can be mixed up, baked and served in a jiffy. This cake is especially delicious topped with scoops of vanilla ice cream.

Prepared this for Crafty Lady 13, to share her loss of beloved pet, Maxx. I had a jar of lemon curd type gel which I had purchased at Lenox a good while ago, and used a Duncan Hines Golden Butter cake mix. Certainly a snap to put together, but found some un-incorporated dry mix on top after baking. Next time -- and I WILL do this again, will be sure that all of cake mix is evenly distributed over filling, and butter more evenly distributed. All that said -- it was very tasty, and DH had an extra helping before he went to bed ! So sorry about your loss -- pets are never far from our hearts !
21

ounces cherries or 21 ounces apple pie filling
18 1⁄2 ounces yellow cake mix
1⁄2 cup butter, melted
Spread pie filling evenly in a lightly greased 13 x 9 baking pan. Sprinkle dry cake mix over filling. Drizzle with melted butter. Bake at 350° for 20 minutes, or until topping is golden. Let cool for 5 minutes before serving.