Wonderful Salsa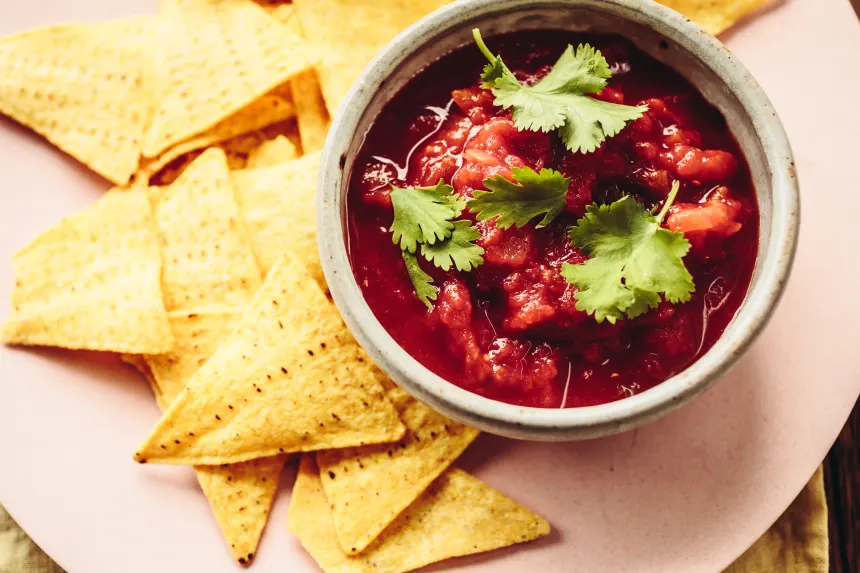 photo by Izy Hossack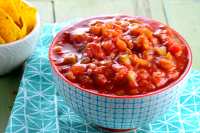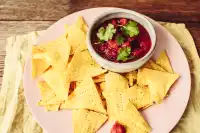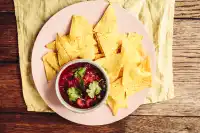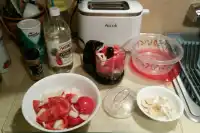 Ready In:

1hr 15mins

Ingredients:

12

Serves:

96
directions
Mix all together and bring to a slow boil for 10 minute.
Seal in jars and cook in hot water bath for 10 minute.
This is a medium salsa. This is also a chunky salsa so if you want a smoother salsa cut your veggies into smaller pieces.
Yields 3-6 quarts or pints.
Questions & Replies

Reviews
This is the best. I've made two batches and used Cherry Tomatoes from my garden. For the second batch, I added one extra teaspoon of Cumin and a little more hot peppers to make it hotter, more like a Medium hot. I also froze the salsa instead of canning it and used the Gladware containers. I had read a warning from the Cooperative Extension not to can salsa because the vegetables in it make it unsafe to can. I will make this salsa for years to come.

 

This is an exceptional recipe for a canned salsa. My only change was to lessen the sugar. If your tomatoes are fairly sweet (home-grown, off the vine) you really don't need sugar. My family isn't in to HOT, but we didn't find this recipe hot at all - even when made exactly as given. Very mild, but with a little zip. ADDED NOTE: After I drained all the juices off the vegetables, I canned that separately as vegetable broth for soups later. it had a nice "zippy" flavor that will enhance winter soups.

 

I am a food scientist so I took some salsa to work and tested the pH. The pH is around 3.93 meaning that it is indeed safe to can in a water bath. As long as the pH is below 4.6, it can be canned safely in a water bath. Also, I made another batch last night and cut the salt in half and I think it is much more balanced now! Thanks for the great recipe!!!

 
Tweaks
After draining the tomatoes, I reduced the juice to a thin sauce and added it back into the salsa with the 15 oz can of tomato sauce. I omitted the tomato paste (I don't like the flavor of canned tomato paste). I added all the seeds from the Jalapenos and 5-6 Serranos. In the last batch, I added Habaneros for an extra kick. I used fresh squeezed lime juice instead of vinegar, only 1-2 T sugar, 3/4 t cumin and 1/2 bunch of fresh chopped cilantro at the end before ladling into the jars.

 

Use sugar sparingly. I used only a tablespoon or two. If you like some heat be sure you add some hot peppers. Along with the jalapeños I added one habernero, some Serrano and a caribe and you could just barely taste any heat. I added some fresh cilantro at the end of the cooking. I cooked this for about an hour and blended it so there were no chunks. Great flavor.