Thoom - Arabic Garlic Sauce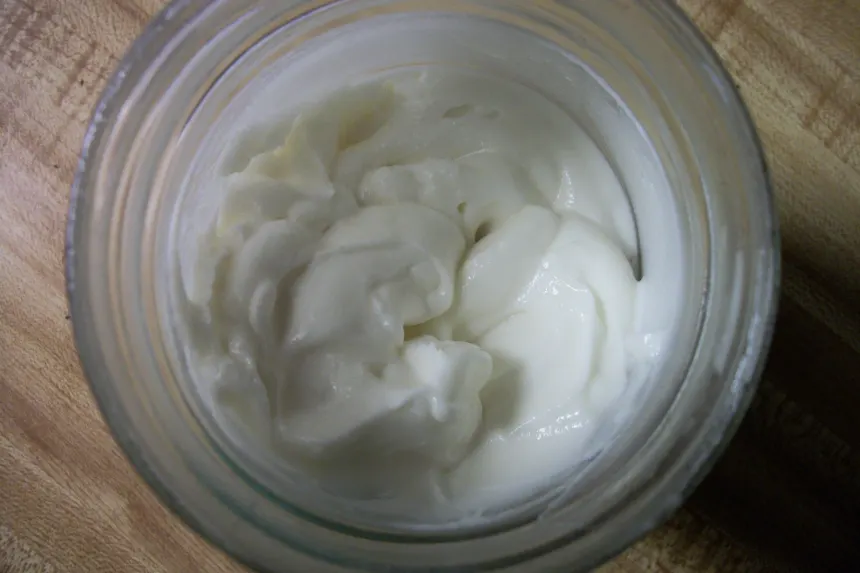 photo by Weewah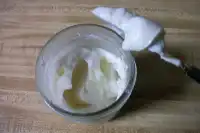 Ready In:

15mins

Ingredients:

7

Serves:

10-15
directions
Use a blender as the well on a food processor is too big for this. Try a wand blender, I havent, but if you have a strong one, I bet it's just the ticket.
Drop into the blender: cleaned garlic, egg-white and a few teaspoons oil. Blend and add remaining oil by the teaspoon whilst continually blending. Expect to spend a little time now, dribbling in the canola oil (don't break the sauce!).
You are creating an emulsion, like mayonnaise. At first it will look runny, but keep dripping the oil in gradually, and it will begin to thicken when about 1/3 - 1/2 cup is blended. Make it as stiff or as relaxed as you like, but if you add oil or lemon too much at a time, it will separate into plain oil & puree'd garlic, not an emulsion.
If the emulsion is too thick to blend, dilute it with the lemon-juice and later w/ water (when you have the level of flavor you want from the lemon but you want to thin the sauce). Conversely, thicken it by adding more oil -- I have scared myself w/ an emulsion that was very fluid till I realized I had added too much lemon juice. So, more garlic, more oil, more blending and voila, problem solved.
I like to keep this quite stiff as I use it like mayo, but it's harder to blend that way: it gets so thick you have to use a spatula to knock down the top so it will keep blending.
When most of the oil is emulsified, salt to taste.
I have seen Americanized versions of this sauce calling for everything from yogurt to mashed potatoes(!) You not need a dairy product in this. Or potatoes, lol!
Made this way, this will keep a long time, like mayo (the egg is optional). If it's too garlicky for you, add another 1/2 C oil like you did the first cup. This is the real deal, promise!
Questions & Replies

Got a question?
Share it with the community!
Reviews
Wonderful! I've been trying out different garlic sauces and this one is the best so far. It turned out fresh, white and creamy and most importantly garlicky. I did use the egg white and think it made it fluffier and more appealing. I also used about twice as many garlic cloves for the extreme garlic flavor that we love. I made it in a pyrex cup with an immersion blender. My 14 month old baby was gobbling up anything I put it on.