Savory Lentil Loaf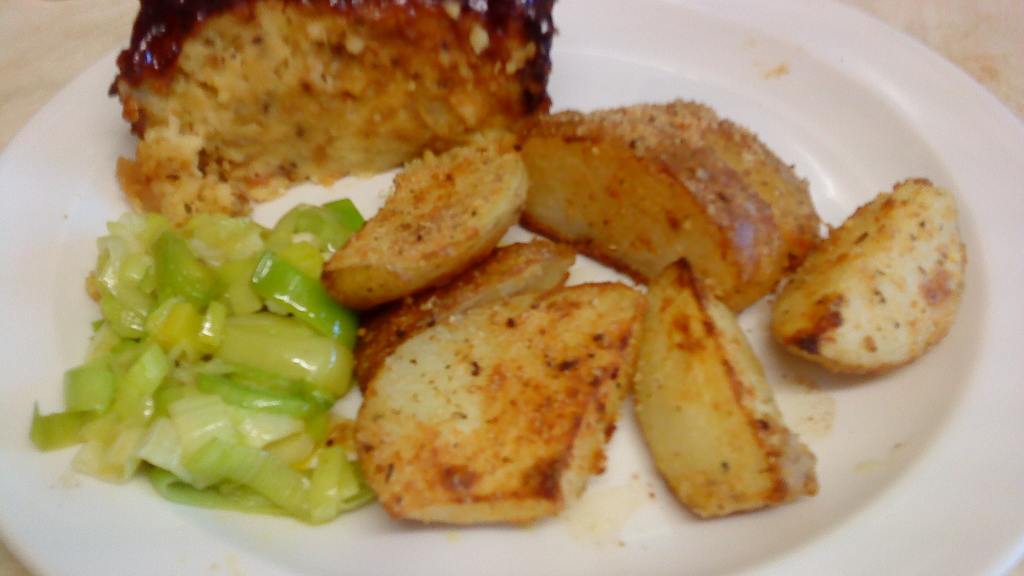 Ready In:

1hr 30mins

Serves:

Yields:

Units:
Nutrition Information
directions
Pick over the lentils while dry to remove debris or shriveled lentils, and rinse in a strainer. Pour into large saucepan, cover with water and bring to a boil for 2 to 3 minutes. Reduce heat and simmer until tender. Depending on the variety and age, cooking time may take anywhere from 10 minutes to 1 hour.
Preheat oven to 350. In a skillet, saute the onion, celery and garlic in oil, adding garlic at the last minute.
In a large mixing bowl, mix the cooked lentils, sauteed vegetables, polenta or bread crumbs, cheese, egg, and spices. Place the mixture in a greased loaf pan.
Spread top with glaze. Bake for 1 hour at 350. Cool for 5 minutes before slicing or inverting.
Submit a Recipe Correction
Join The Conversation
The family were divided on the sweetness of the sauce/topping,,,but everyone agreed it was a keeper. I used the gf breadcrumbs and it gave a nice light texture but next time I might try the polenta, and maybe some chopped mushrooms. I even had some cold and it was just as nice. I chose this for Spring PAC and I am so glad I did.

This lacto-ovo vegetarian recipe is one of the ones I've been making longest. It comes from a recipe card collection you would subscribe to buy one packet at a time, dated 1984 (My Great Recipes card packet 20 card 15). Even after lapsing from vegetarianism, it has remained a favorite and is just as tasty, just as filling as meat-based meatloaf. I find the recipe as given a bit dry without glaze, and have added a brown sugar-ketchup glaze, the same one used on the my family's meatloaf when I was a child. No one was thrilled with the hard-cooked eggs in the original so those have been omitted. Torn/cube bread works when I have a failed gluten-free bread baking experiment, but I discovered that half a tube of prepared polenta makes a very creamy stretcher when bread isn't available.