Rosemary Infused Oil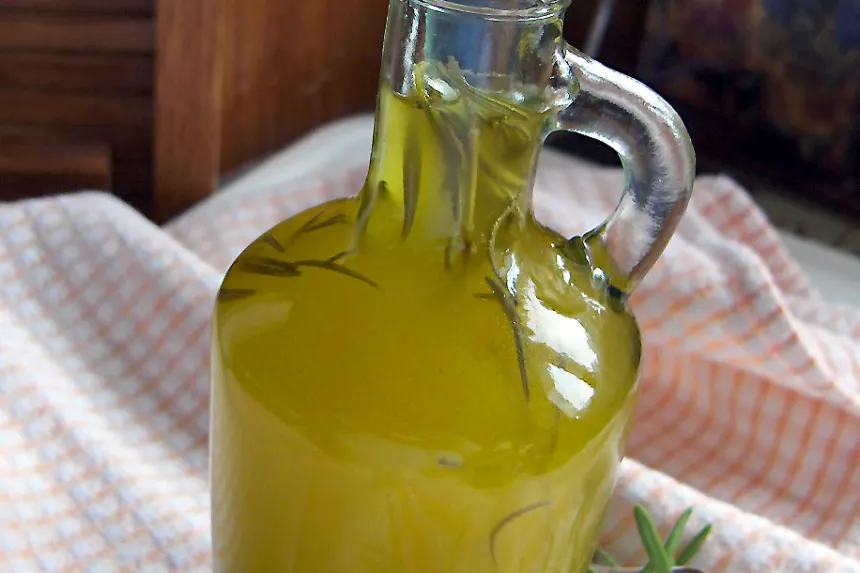 photo by Derf2440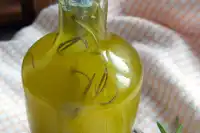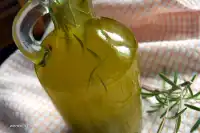 Ready In:

35mins

Ingredients:

2
directions
Combine the oil and rosemary in a heavy small saucepan.
Cook over medium-low heat for about 5 minutes.
Remove from the heat and let cool to room temperature.
Transfer the sprigs to a 4-ounce bottle or cruet.
Add the oil and seal the lid.
Refrigerate for up to 1 month.
Reviews
I love herb-infused olive oil as much as the rest of us, and am planning on making some to give as gifts for Christmas. After reading the post regarding the risk of harmful bacteria, I did a web search on the subject. The Oliveoilsource.com website tells us that there are 4 ways to make this delicious oil at home. 1. Use it within a week. 2. Preserve the ingredients with vinegar or brine. 3. Dry the herbs with a dehydrator first. 4. Press the olives with the spices. I will be drying my fresh rosemary in a dehydrator before preparing, and then make sure to tell any gift recipients to refrigerate it and use it within a month. If they want to preserve it longer they can freeze it.

 

I love rosemary oil, as I do other oils infused with herbs (basil, thyme, etc.) But doing it yourself is risky. With fresh herbs, there is water present, and where's there's water there's the potential for bacteria and botulism. I am a BIG fan of Giada's and perhaps just keeping it refrigerated for a month is considered safe, but read anywhere on the net and you'll find out that it's dangerous to do this kind of thing. The herb infused oils we buy in the store are safe because they infuse the oil safely (additives?) to keep the bacteria from occurring, something impossible to duplicate at home. The best way to have a rosemary infused oil is to make it just as you need it. And never more than you can use at one time. I cannot believe I'm disagreeing with Giada (I truly love her!), but infusing your own herbs with olive oil (especially leaving them inside the container) is just asking for trouble. Sorry. I would honestly love to do this with rosemary and lots of other herbs (I have a huge herb garden), but I learned long ago it's dangerous and you can get very sick from it.