Pf Changs Crispy Honey Chicken (Copycat)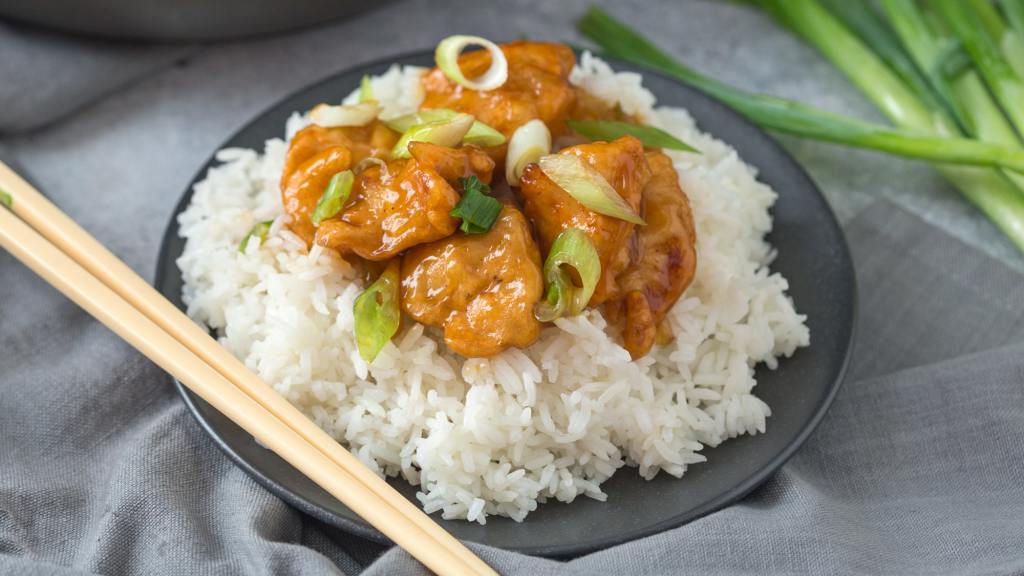 Ready In:

2hrs 20mins

Ingredients:

21

Serves:

4
directions
To make batter: mix ingredients till just combined. Let rest in refrigerator for a couple of hours. Coat chicken well with seasonings and marinate in the refrigerator for 20 minutes. Combine sauce ingredients, mix thoroughly and reserve for serving.
Pour vegetable oil into fryer or heavy bottomed sauce pot. Heat slowly to 340-350 degrees. Put 1/4 of the marinated chicken in a clean bowl and pour enough better over to coat. Remove a few pieces at a time from the batter, using slotted spoon or large fork. Shake off excess batter. Carefully lower chicken into the hot oil. Suspend the chicken until the batter "sets," 20-30 seconds. Chicken is done when golden to light brown and crisp. Remove to platter with paper towels to drain. Repeat for all the chicken. Remember to check the oil temperature, it must remain hot.
To finish the sauce, heat it in sauce pan, bring to a boil. Mix cornstarch and water to make a slurry. Add cornstarch slurry, a little at a time.The sauce will thicken, let it come to a thickness of "loose honey." Let cook for a minute or two.
Heat 2 more tablespoons of oil in a wok and add some minced garlic, red bell pepper and scallions and stir-fry briefly. Add 1/3 to 1/2 of the chicken (depending on pan size) and stir-fry briefly. Add enough sauce to just coat chicken. Stir-fry again briefly. Serve over noodles or rice.
Join The Conversation
Man alive, was this ever tasty! I was so pleased with the batter and the chicken was m—st (hate that word but it had to be used). I definitely recommend pouring the cornstarch slurry in gradually until you get the consistency you like, as the recipe stated above. I got overconfident went a little rogue at the end and dumped all of the cornstarch and water in and my sauce was a tad thick. This recipe is a keeper. Kudos and thanks for posting!