Microwave Roux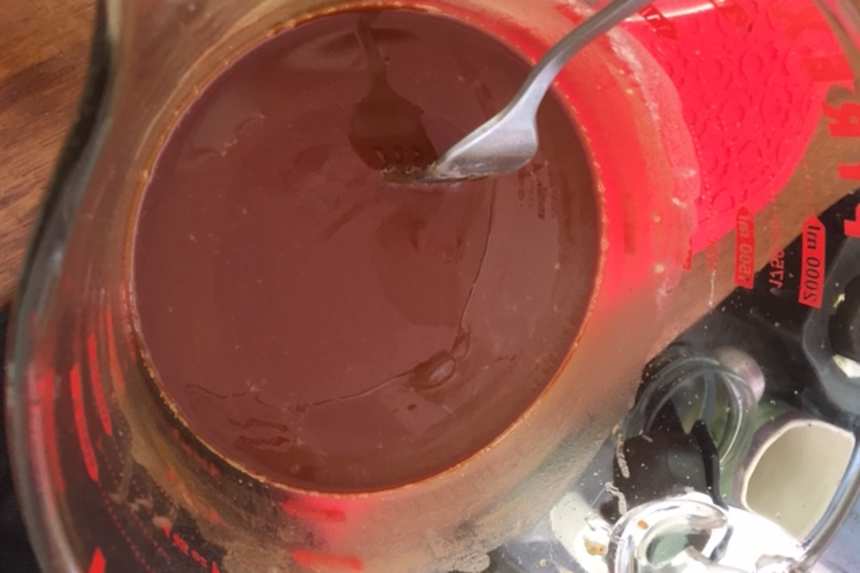 photo by Rich T.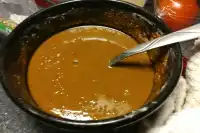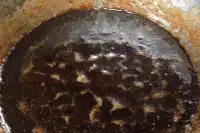 Ready In:

32mins

Ingredients:

9
directions
Mix oil and flour together in a 4 cup glass container (I use a Pyrex 4-cup).
Microwave uncovered on high for 6-7 minutes.
Stir at 6 minutes with a wooden spoon--roux will be a light brown at this time and will need to cook 30 seconds to 1 minute longer to reach the dark brown color so important in making Louisiana gumbos and stews.
The roux will be VERY HOT, but usually the handle on your measuring cup will stay cool enough to touch.
When the roux has reached a very dark brown (think a coffee grounds dark brown), remove from microwave and CAREFULLY (remember--the roux is very hot!); add the onion, celery, and bell pepper, a little at a time.
Stir and return to microwave.
Sauté on high for 2 minutes.
You should now have about 3 3/4 cup of roux.
If any oil has risen to the top, you can pour this off.
Slowly, add enough hot water to bring the roux to the 4 cup mark.
Stir and you will have a smooth, dark roux in only 12 minutes!
Roux freezes very well and you are ready at any time to put together a delicious gumbo or stew!
Reviews
I couldnt believe this worked! I am from New Orleans and thought that there couldnt possibly be a way for this to work? Amen! I will never stand in front of the stove for 45 min to make a roux.You would have thought I won the Lotto I called everyone I knew to tell them about this recipe.Thank You My life is changed forever!

 

This was perfect! We live in our semi truck, so space and appliances are limited. I don't have the luxury of my cast iron cookware from home. Most of my meals are cooked in a rice cooker, a 12v small oven that looks like an old-fashion lunchbox, and a microwave. Stumbled across this recipe and decided to give it a try for a pull pork roast I was making. The roux turned out perfectly! This was easier and honestly better results than I've ever had on the stovetop. Thank you!

 

I'm giving this five stars on faith and out of respect to the others, who had better success---and I think I will, too, next time, IF I make sure that my glass bowl is indeed Pyrex! I THOUGHT it was, and I've microwaved in it before, but maybe not for 7+ minutes. Let me tell you, 'Zaar friends, you have NEVER seen a mess like a batch of exploding roux makes when the bowl cracks! Sounded like a shotgun went off in that microwave. I'll say this, though: the oozing swamp of roux was a beautiful golden brown, and tasted delicious, once it cooled enough for me to clean it off the bottom, sides, roof, and door of my poor oven! I guess my point is: check your bowl to make sure it's Pyrex!