Ken's Famous Coney Sauce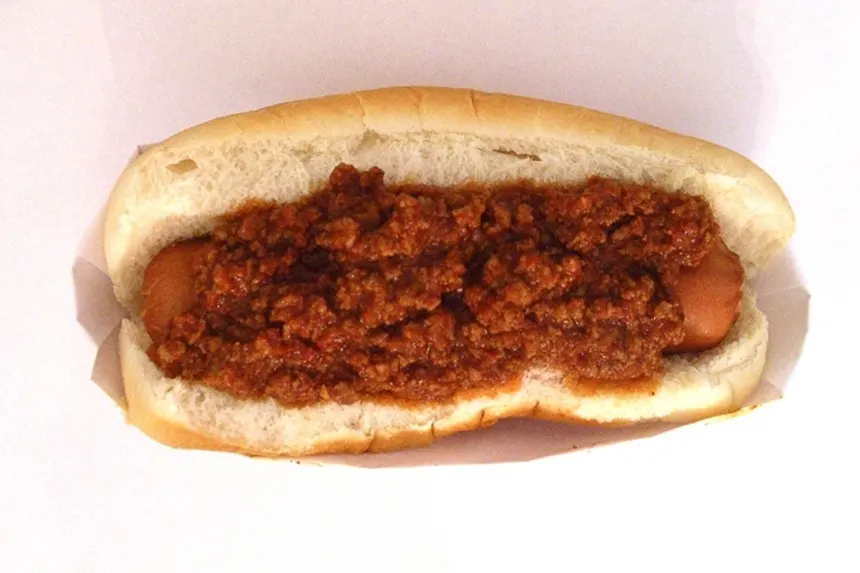 photo by OhioKen

Ready In:

40mins

Ingredients:

4
directions
Over medium heat combine the tomato puree, sugar and one-half of the chili powder.
Brown the hamburger in a large skillet, crumbling it with a spatula while cooking.
Once the hamburger is browned evenly, reduce the heat to medium low.
Now comes the first of two critical steps in making a great coney sauce. The hamburger needs to be crumbled into extremely fine particles; the finer the better.
Pampered Chef makes a tool for chopping hamburger into fine particles that I use. It requires a lot of effort and time but I cannot overstress the importance of getting the hamburger particles as small as you can.
I have been tempted to put the cooked hamburger into a food processor but I am not sure if a food processor is appropriate for use on meat. I usually move small amounts of hamburger to the center of the skillet and take out my frustrations on it with my Pampered Chef tool adding the hamburger to the sauce as I go.
While I am cooking the hamburger, I slowly add the rest of the chili sauce a little at a time. This is the second of two critical steps. It is important to get a balance between the sweetness of the sugar and the tang of the chili sauce.
For a sauce to be truly good you should be able to taste both the sweet and tangy at the same time with neither overpowering the other. You should have a lingering taste of chili with just a hint of sweetness. It is important to frequently taste the sauce, as balance is critical.
After making it for many years you will be able to pretty much tell how far along the sauce is by the color; the sauce will start to take on a rich dark red color from the dark chili powder when you are nearing completion.
All this sounds like a lot of work, and it is. But the outcome is worth it. Rest assured that if you follow my directions you will be treated with a sauce that some day will come to be known as Sam's, Jane's or maybe if your name happens to be Richard — Dick's Famous Coney Sauce.
Questions & Replies

Got a question?
Share it with the community!