Best Bread Machine Sourdough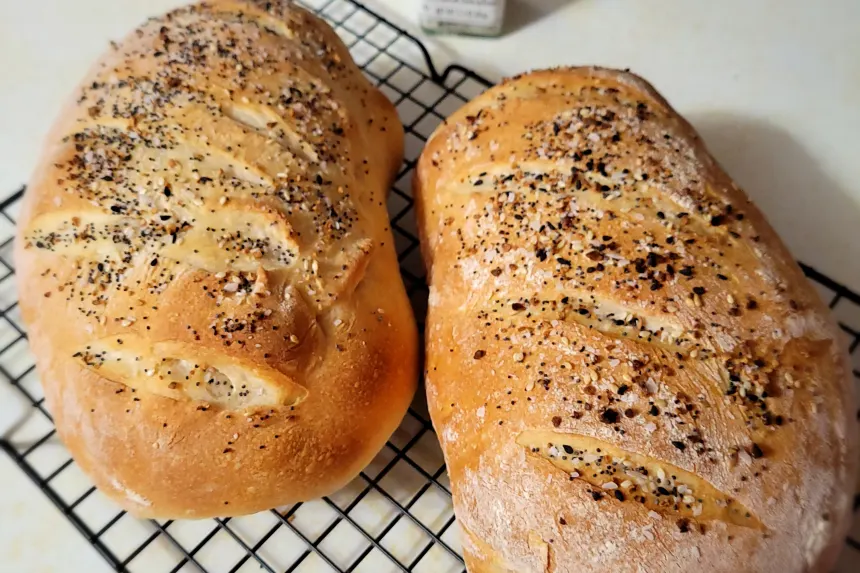 photo by crab1972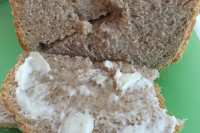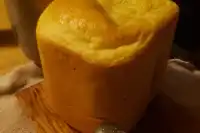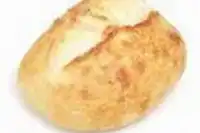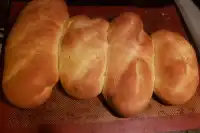 Ready In:

3hrs 15mins

Ingredients:

7

Serves:

10
ingredients
1

cup sourdough starter, you must have a starter available

3⁄4 cup water, warm about 110F

1

tablespoon sugar

1

tablespoon active dry yeast (not rapid rise yeast)

3

cups bread flour

3

tablespoons oil

2

teaspoons salt
directions
Put first 4 ingredients in bread machine and stir gently. (yes, this works…).
Let sit for about 10 minutes. Starter should start to bubble a little.
Add flour, then spread oil and salt evenly over the flour.

Select basic course or following custom settings if your bread maker has them:

Custom settings for Zojirushi BB-CEC20: Preheat - 20 Minutes ( I start cycle after mixing first four ingredients then add remaining three ingredients after ten minutes), Knead - 20 minutes, Rise1 - 40 minutes, Rise2 - 40 minutes, Rise3 - OFF, Bake - 58 minutes Medium or Dark crust setting ( I use medium), Keep warm - OFF.
Check a few minutes into kneading and add flour or water as needed to get a just slightly tacky dough that sticks to your fingers like a strong post it note and stretches smoothly without tears when kneading. Sourdough bread dough is a little gloopier then regular white bread.
See directions for making a starter or order a starter online.
Like all sourdough breads wait until at room temperature before cutting or insides will clump up and tear the insides out of the loaf.
Questions & Replies

Reviews
I have used this recipe twice. Both times it turned out INCREDIBLE!! I made one with a regular sourdough starter and another with a whole wheat sourdough starter. This is going to be my go to recipe in the future. I have a Sunbeam Bread Machine and I set my machine for a basic loaf with a light crust and for a 2 pound loaf. If you have a bread machine and are looking for a sourdough recipe, try this one you will not be disappointed.

 

I feel so baffled, I've done just about everything wrong with this recipe and have made 3 perfect loaves. First I used rapid rise yeast, second I put in the ingredients according to my bread machine and didn't do the stir thing at the beginning, third I used a tablespoon of yeast not knowing in the comments it had been changed to 1 tsp. Yikes. My loaves at soft and perfect, not dense as some have commented. I was going to throw out my sour dough starter because I was tired of feeding it but now my family won't let me.

 

Finally, a sourdough that works in my Zojirushi. I almost gave up but I decided I'd try one more recipe. I set the custom settings exactly as described and it made a lovely rounded top loaf... not the bumpy doorstop that I made using the King Arthur Flour recipe. That recipe called for double the amount of starter and a third the water...it was like making cement, I almost couldn't get the King Arthur baked loaf out of the pan! The starter had coated the posts in the bread pan where the dough blades attach and they wouldn't budge.. My husband was about ready to disassemble the pan. This loaf released perfectly. The technique of mixing the starter, water, yeast and sugar...well, "Yes, it works!" Nice texture with a crisp yet chewy crust. Thank you for sharing your recipe and the unique instructions. It was fantastic! Oh, I did not change the recipe at all....used the exact amounts of each ingredient as listed, even the salt. Only thing I unintentionally changed was I added the liquid mixture to the pan and let it set 10 minutes as instructed then added the flour, salt and oil as instructed....but I didn't see catch the part about starting the preheat for 10 minutes before adding the flour etc. Oops! I started the preheat after I had everything in the pan. It still turned out great. Thank you again for sharing this lovely recipe. It really really works!!!