Artichoke Dip (Caponata)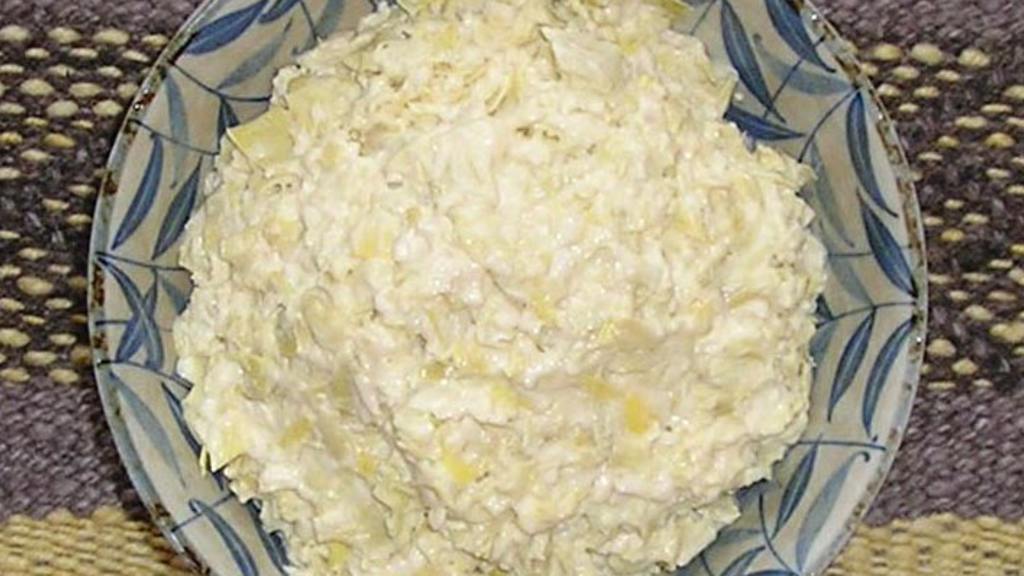 directions
Combine Parmesan cheese and mayonnaise.
Add the finely minced garlic.
Add the drained and coarsely chopped artichoke hearts and combine with cheese mixture.
May be served cold or heated 10 to 20 minutes in 350°F oven or until cheese is melted. (Do not heat in microwave).
Serve with chips or as a spread on french bread.
Submit a Recipe Correction
Join The Conversation
Boy oh Boy.....I give this all 5 stars because it's all the things that us "lookin' online chefs" are looking for. It's easy, tastes great hot & cold, takes only 4 ingredients and from start to finish it's about 10 minutes flat....if served cold. Even if this only has 4 ingredients, it's sooooooooo tasty! The only thing I changed is I added both cans of hearts instead of the 1 1/2 it called for (out of convenience) but I JUST LOVE IT! Thanks for sharing!

I was very pleased to adopt this recipe as a homeless Recipezaar orphan; as it is something I have been making for a few years now. I first encountered it in a gift basket from our local Italian gourmet shop. With only four ingredients, it was easily reconstructed. Proportions of all the ingredients can be varied according to your taste; but be sure to use genuine Parmigiano-Reggiano only.