lets.eat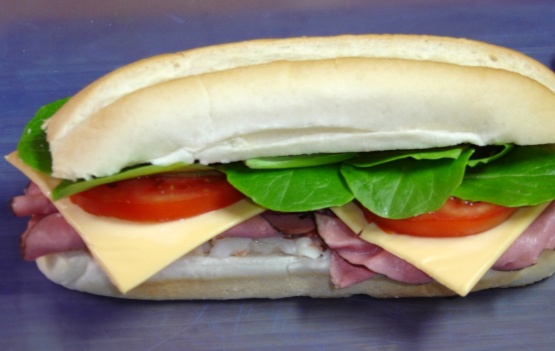 Gets its twang from deli coleslaw and prepared horseradish.
In a small bowl mix together the coleslaw and horseradish.
To assemble the sandwiches, spread about 1/4 cup of the coleslaw mixture on the bottom half of each bun. Layer with 1/4 of the roast beef, 2 slices american cheese, 2 slices of tomato, and 1 lettuce leaf. Top with top half of bun.