BecR2400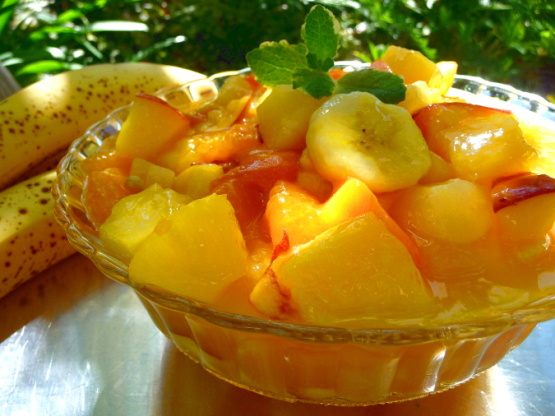 Oh yum. This is something new for the palette that most people have in their pantry already.

This is a delightful fruit salad, and not just for winter! Used a combination of canned fruits from the pantry, and fresh apricots and peaches from the garden. Really tasty, a great combination of flavors! Thanks Jess4Freedom. Made for Summer Salads in the Photos forum.
Drain pineapple, reserve juice. Dissolve orange juice concentrate in the pineapple juice.
Mix instant pudding into the juice, add sliced bananas, pears, apricots, and peaches (bite sizes). Add drained oranges and pineapple. Mix and let stand for 24 hours in refrigerator.