Whole Wheat, Flax & Honey Bread Machine Bread
radmusic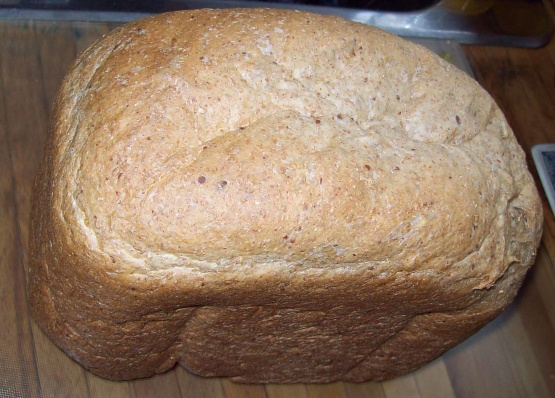 This makes a flavourful light whole wheat bread that my fussy youngest son even likes.

Wow! This bread is fabulous! First of all, I was so glad that it really was 100% whole wheat. Many of the recipes aren't. I used 1 cup 1% milk and 1/3 cup water since I did not have powdered milk. I used 1 tsp salt, but otherwise followed the recipe as written. It has a hearty, nutty flavor yet it is tender and slices up beautifully. My bread maker has been gathering dust, but no longer! Thanks for the wonderful, healthy recipe.
Add the ingredients in the order listed and sprinkle the ground flax over top. I use the whole wheat, 2 lb, and light crust settings and make the bread overnight so it's fresh first thing in the morning. I have also added a 1/4 cup of sunflower seeds sprinkled over top of the flaxseed.