Kim127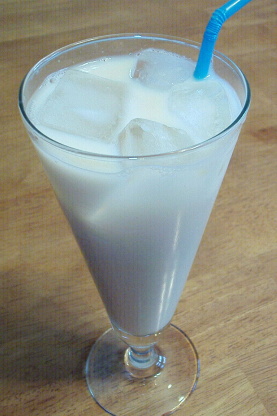 I created this concoction based on kburie's Tropical Martini. I thought I'd play around and see what it would be like as a creamier drink, and this was the result. I love it! It's sort of like a White Russian, but more tropical. I make this using rice milk, but I'm sure any type of milk would work wonderfully.

Top Review by Kim127
Hmmm... took a sip, thought to myself, well thats tasty. Added just a dash more amaretto, took another sip...hmmm, now that is definately tasty. Took another sip. Yup, I thought to myself, that is one tasty drink. Took another sip... I think you know what happens next! Thanks Kree!
Combine Amaretto and Malibu in a shaker with crushed ice; shake well.
Pour into a small glass (mine held about 5 ounces).
Top off the glass with milk or non-dairy milk; stir well.
Enjoy!