Weight Watchers Apple Cole Slaw (1-Point)
Redsie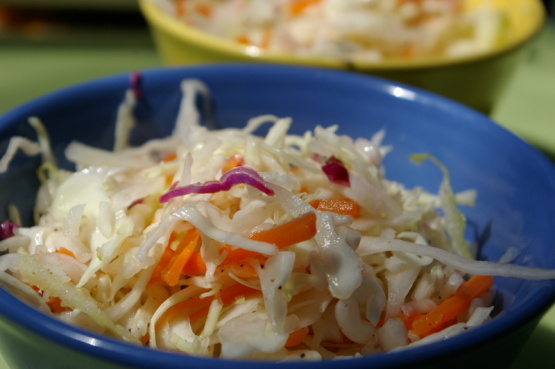 8 servings --- 1/2 cup = 1 point --- cooking time is 2 hours chilling time.

Can't believe I forgot to rate this! This recipe is wonderful. Used it on WW & now low carb as well. I used bagged shredded 3 color coleslaw, and added some matchstick carrots, then doubled the dressing!! YUM!
In a medium bowl combine all slaw ingredients.
In a small bowl whisk together all dressing ingredients until well blended; pour over the cabbage mixture; toss well to combine.
Refrigerate for 2 hours or more before serving.