Vinaigrette a Huitres (Vinaigrette for Oysters on the Half Shell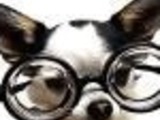 Imagine you are on the coast of Normandy. You are sitting at a small table in a small cafe facing the docks. You pick up an oyster, sprinkle it with the shallot sauce and you pop it in your mouth--Heaven! The slightly briny, slightly coppery taste of those wonderful oysters offset perfectly by the sprinkling of vinaigrette.
Directions
Mix the ingredients together and place in a glass jar.
Leave at room temperature for three days.
Enough vinaigrette for about three dozen oysters.
Reviews
Most Helpful
I make this all the time at home - Malcolm and I are oyster fanatics....we love them ALL year around - even when there are no "R"'s in the month! I don't usually add black peppercorns to my mixture, however, we both liked this as a variation on our usual vinaigrette à l'échalote pour les huîtres! Thanks for posting Kate. FT