An_Net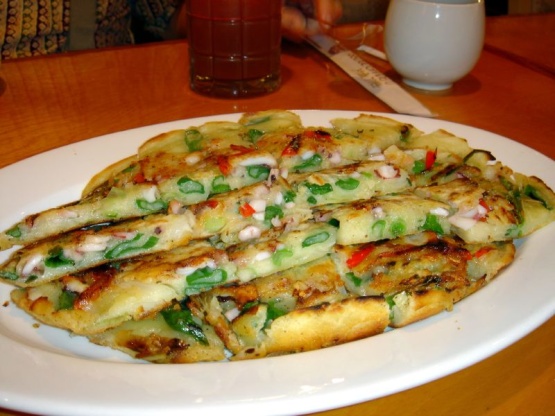 This dish is suitable for breakfast, lunch or dinner. It goes with just about anything you want to add to fill out the meal, depending on the time of day. Yummy! Dress it up or dress it down, it's a very versatile addition to the recipe arsenal. And it's a great way to sneak a green veggie into the kids!
Make up pancake batter first.
Sift flour,salt and baking powder into bowl. Make a well into the centre and add beaten egg gradually stirring in as much flour as it will take. Add the milk slowly absorbing the rest of the flour.
Let stand while preparing vegetable ingredients.
Squeeze out the grated zucchini and put into a mixing bowl.
Add all other listed vegetable ingredients and mix before adding to the batter.
Spread about 2 tablespoons of batter mixture for each pancake into a lightly oiled non stick frypan on medium heat. Cook until golden brown (about 3 minutes) on one side and flip.