Matt4197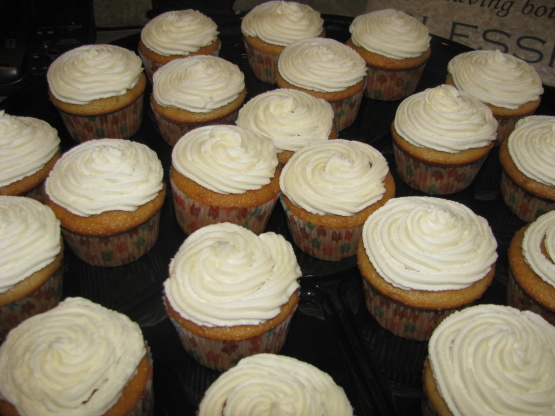 This is my favourite icing. You can make it in vanilla or chocolate flavours.

I am a sloppy baker -- I didn't measure. But it turned out terrific anyway! I was trying to double the recipe. Here's what I did: 1 stick (1/4 lb) butter, softened (That's about 115 gm) spash of vanilla mix powdered sugar till stiff add hot water till right consistency. I was able to ice 24 cupcakes with those amounts. Both kids gave the icing a thumbs up.
Place icing sugar and butter in a bowl and add boiling water slowly, stop when it is the consistency you want.
Stir until it spreadable and add vanilla essence.
Ices a 20cm cake.
Add 1/4 cup cocoa powder for a chocolate version.