Vanilla Bean-Whipped Sweet Potatoes
ChefLee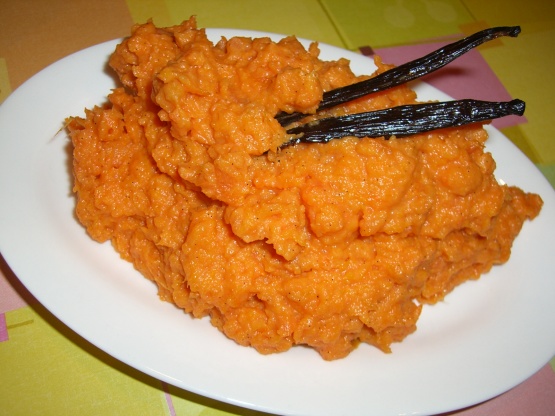 New York chef Gerry Hayden, contributed this side dish to a holiday meal. Everybody fell for the combination of creamy pureed potato and fragrant vanilla.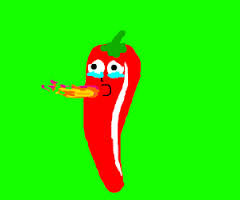 These are wonderful!! Definitely a gourmet Thanksgiving or Christmas highlight dish!!! I love the vanilla bean specks against the pretty light orange color of the sweet potatoes!! Be sure and bake the potatoes on foil because they have lots of sugar that bakes black and very impossible to get off of your baking sheets. I did not process these, I just mashed with a fork for some texture. I added 1/4 cup vanilla sugar that I keep and a pinch of salt to my cream mixture in the saucepan and blended until the sugar was dissolved then added to my mashed sweet potatoes. It was extra vanilla with the vanilla sugar!!!! Will definitely make these again, thanks so much for posting!!!!!
Preheat the oven to 400°.
Poke the sweet potatoes several times with a fork and bake for about 35 minutes, or until tender.
Let cool slightly, then peel and transfer them to a food processor.
Puree until fairly smooth.
In a small saucepan, combine the cream with the butter and the vanilla bean and seeds. Bring to a simmer.
Remove the vanilla bean.
With the processor on, carefully pour the vanilla cream into the sweet potatoes and process until smooth.
Season the sweet potato puree as desired with salt and pepper or sugar, transfer to a bowl and serve.