Unknownchef86's Poor Man's Mocha
Annacia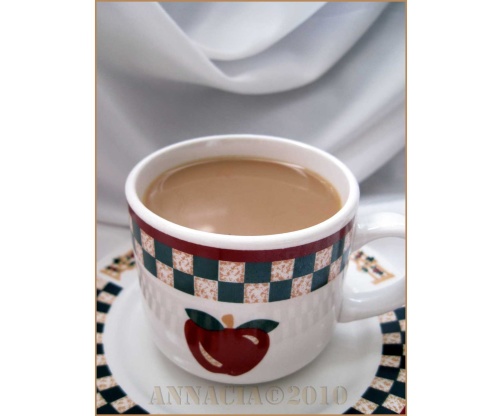 If you like mochas but can't (or won't) pay the price at a coffee stand, here's a tasty alternative. Measurements are approximate and are all subject to taste.
29.58

ml instant hot chocolate powder (1 envelope)

29.58

ml milk or 29.58 ml liquid coffee creamer, to taste

236.59

ml strong coffee, hot
whipped cream (optional)
Empty the hot chocolate mix into the cup and add the milk; stir together until blended and smooth.
Continue to stir while pouring the coffee into the cup; stir thoroughly to blend. Add more milk if desired.
Top with whipped cream (if desired) and enjoy!