Uncle Bill's Microwave Potato Wedges
Prep 10 mins
Cook 10 mins

After a lot of experimenting, I came up with this easy to make and very tasty recipe.
Directions
In a mixing bowl, combine olive oil, Italian seasoning, paprika, salt, and garlic powder; mix well to blend.
Scrub potatoes well.
Cut potatoes lengthwise into eight wedges.
Drop potato wedges into seasoning mixture and toss to coat.
Arrange potato wedges in a 9" x 13" microwave-proof casserole dish.
Pour remaining seasoning mixture over potatoes.
Microwave on HIGH (full power) for 8 to 10 minutes or until tender; turning wedges over at half time of cooking.
Remove from microwave and sprinkle with grated parmesan cheese.
Serve hot.
Most Helpful
I made these with fingerlings potatoes and crushed garlic.they turned out fantastic. I love to use my microwave for cooking. Now I have to look for Hungarian paprika; I have the regular one.I will be making these again. Thanks for posting. Rita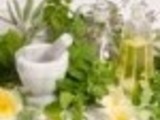 These are great! Thanks for a FAST low cal munchie idea!
This really works! I used Hungarian smoked paprika instead of sweet and it really gave the potatoes a great flavor. I wanted french fries to go with the burgers I had made, but didn't want to heat up the kitchen. These potato wedges were the perfect answer. Thank you!