Uncle Bill's Hot Rum Toddy
T H.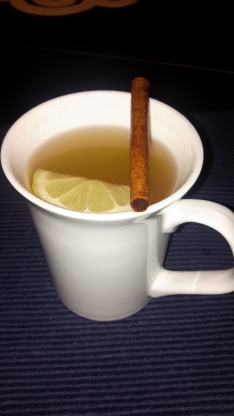 I have been making this Rum Toddy for many years. This is good on cold days, a cold or a sore throat. I am not suggesting it is a cure, but it is tasty.
To a large heavy duty cup or glass, add rum, honey, lemon juice, 1/2 lemon rind, and nutmeg. Stand cinnamon stick in the cup.
Pour the boiling water and stir well to blend.
Adjust honey to suit your sweetness and adjust lemon juice to suit your taste.
Sip slowly and enjoy.