Ultimate Coffee Cake (Paula Deen)
Prep 10 mins
Cook 30 mins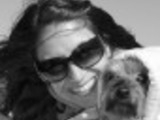 This coffee cake is incredibly sinful! I love that you put it together the night before and just bake it off in the morning. So easy and delicious! Prep time does not include letting it rise overnight.
16 -18 unbaked frozen dinner rolls (I use 14 rolls with a regular size Bundt pan, otherwise it will 'overflow')
1 (3 ounce) packageregular butterscotch pudding mix (NOT INSTANT)
1⁄2 cup brown sugar, packed
1⁄2 cup pecans, chopped
1⁄2 cup butter, melted
Directions
The night before place frozen rolls in well greased bundt pan.
Sprinkle dry pudding mix over rolls, sprinkle brown sugar over pudding mix, sprinkle chopped pecans over brown sugar, pour melted butter over all.
To prevent dough from forming a hard crust while it's rising overnight, cover with a damp towel or tightly wrap with plastic wrap. Let rise overnight at room temperature about 8 to 10 hours.
Preheat oven to 350 degrees.
Bake in oven for 30 minutes. Remove from oven and allow to cool for 5 minutes. Turn pan over onto a serving platter to remove. Serve by pulling apart chunks with forks.
Enjoy!
UPDATE: You are right! I didn't realize that when I was making it, I was only using 14 rolls. I tried it with 16 this morning and while rising, the dough 'overflowed', I can't imagine using 18. Maybe Paula was using a bigger Bundt pan? Anyway, with a regular sized Bundt, I've found 14 rolls to work out great!
Reviews
Most Helpful
This was excellent! Served as part of our Christmas brunch. I did put 18 rolls in the pan, because they looked so small, and the recipe on the package said to use all 24. They did rise above the edge of the pan, but didn't overflow and make a mess - I would probably use 14 or 16 rolls next time. I loved how easy this was to assemble - much easier than similar recipes I have tried, with the same result. Thanks so much for posting!

I also had good luck making a half batch (8 rolls) in a 10x5 loaf pan. Reduce the baking time by a few minutes.
Sticky, sweet, nutty rolls to enjoy fresh baked on a chilly morning! I love Paula Deen's recipes and this one is a keeper! Thanks for posting Hatwwjd. Made for Zaar Cookbook Tag.

Great idea for a busy holiday. It started off great with family picking away at it immediately