Emren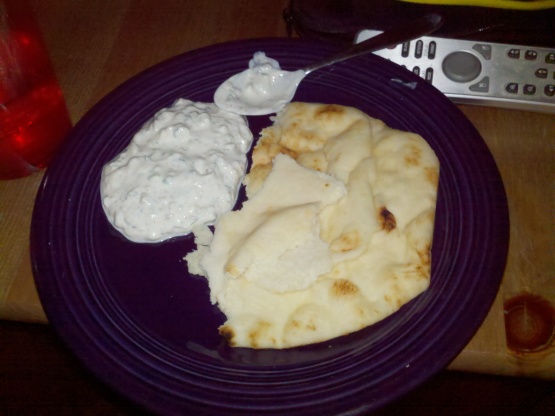 ¡Opa AND Ole! The most difficult aspect for me in creating this recipe was determining whether tzatziki is male or female. If you are inclined to add a wee drop o' tequila (er, say one teaspoon?) to the tzatziki, I won't discourage you...

I think this would be five stars but my lime was sour. I used thick yogurt, freshly squeezed lime juice from one of those non juicy limes from the regular grocer, I omitted the fresh hot pepper out of preference, use regular oregano (not sure where it is from), sea salt to taste, Lebanese cucumbers, plus the rest of the ingredients including the cayenne pepper powder. Made for Veggie Swap #46 ~ May 2012 ~
*NOTE: If using organic or garden cucumbers, peel in a "stripe" pattern. If using waxed, store bought cucumbers, peel off all the skin.
Combine all ingredients in a non-reactive bowl and mix well.
Cover and refrigerate from 1-3 hours.
Taste and adjust seasonings. Drizzle a bit of extra virgin olive oil around the edges, sprinkle a bit of ground cumin on top and garnish with fresh cilantro sprig.